-80%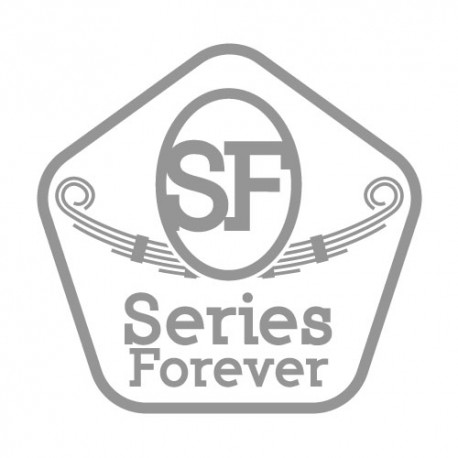 Nylock nut 3/4 UNF
Land Rover
Series, Defender, Discovery 1, Range Rover Classic to 1994.
Various applications inc many suspension apps.
This price is only guaranteed for quantities in stock.
Equivalent reference(s) :
NY612041
Thread :
UNF (Unified National Fine)
Warning: Last items in stock!
Availability date:
Informations
All our packages are conditioned and adapted to the delivery of carriers.
Payments
We offer several payment methods.

1) Payment in cash and by bancontact terminal (only for store withdrawals)

2) Payment by bank transfer.

3) ING Home'Pay (for ING clients)

4) Secure payment via Multisafepay (bancontact, Maestro, Visa, Mastercard, ...)

Learn more

Bernard et Audrey
advice you
Allmakes / Bearmach

RRD500010

0,96 €TTC

0,79 €HT

In stock

In stock

Bearmach

RTC3629

1,25 €TTC

1,03 €HT

In stock

In stock

SF-704

66,00 €TTC

54,55 €HT

In stock

In stock

HN2005

0,20 €TTC

0,17 €HT

In stock

In stock

Allmakes / Bearmach

NH106041L

0,57 €TTC

0,47 €HT

En stock

In Stock

549475

0,00 €TTC

0,00 €HT

Stock épuisé

Stock épuisé

213416

39,85 €TTC

32,93 €HT

Stock épuisé

Stock épuisé

Allmakes / Bearmach

217477

2,37 €TTC

1,96 €HT

In stock

In stock

78237

1,76 €TTC

1,45 €HT

En stock

In Stock

Land Rover

234820-LR

0,92 €TTC

0,76 €HT

En stock

In Stock

SF-708

40,09 €TTC

33,13 €HT

Stock épuisé

Stock épuisé

SF-709

33,57 €TTC

27,74 €HT

In stock

In stock

SF-710

47,30 €TTC

39,09 €HT

In stock

In stock

Bearmach

NY612042

0,69 €TTC

0,57 €HT

En stock

In Stock

Allmakes / Bearmach

NY604041L

0,44 €TTC

0,36 €HT

En stock

In Stock

3828

1,44 €TTC

1,19 €HT

En stock

In Stock

Land Rover

LR004838-LR

0,95 €TTC

1,58 €

-40 %

0,79 €HT

En stock

In Stock

Bearmach

MTC3203

3,31 €TTC

2,74 €HT

En stock

En stock

SF-714

35,62 €TTC

29,44 €HT

En stock

In Stock

Bearmach

561254

0,57 €TTC

0,47 €HT

En stock

In Stock

Allmakes

NT607041L

0,59 €TTC

0,48 €HT

In stock

1 choix

In stock

Bearmach

RTC3748

0,61 €TTC

0,51 €HT

En stock

In Stock

NH105041L

0,69 €TTC

0,57 €HT

En stock

In Stock

Bearmach

ANR3679

4,26 €TTC

3,52 €HT

In stock

In stock

Land Rover

CRC2015-LR

3,91 €TTC

3,23 €HT

In stock

In stock

Bearmach

NT108041L

0,43 €TTC

0,35 €HT

En stock

In Stock

Land Rover

EZM000110-LR

4,84 €TTC

4,00 €HT

En stock

In Stock

Land Rover

RRJ000030-LR

3,86 €TTC

3,19 €HT

En stock

In Stock