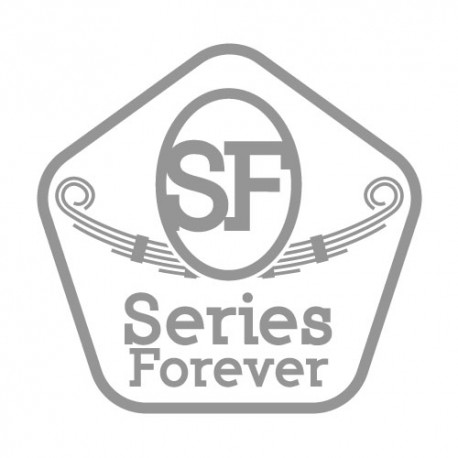 Kit Electronic ignition 25D distributor- top exit - negative earth
Accuspark
Brand AccuSpark. Suitable for 2.25 liter petrol engines 4 cylinder engine, with negative earth. Perfect to use on a Serie 2/2A or a Serie 3 1970's. We do not recommend using this kit on a Serie 1 & Minerva, the vertical exit of the wires will touch the bonnet.
The kit consists of:
- 1 distributor 25D electronic ignition, with exit from the top of the distributor cap.
- 5 high voltage spark plug lead, red color, to be adjusted to the correct length
- 1 high voltage ignition coil 3 OMH
Becareful: Sparkplugs are not included. Select the spark plug model according to the type of engine (compression ratio 7:1, 8:1, 9:1).
The difference with the reference ACCU-01 is that there is an external setting of the advance on the distributor (a small wheel that allows to put more advance or less advance, without affecting the positioning of the distributor on the engine block, it is sometimes used if you go to altitude, change the quality of gas, ...). Apart from that, both kits can fit on all Land Rover 4 cylinder petrol engines.
Notes:
1. If you do not want to buy some parts, you can uncheck them from the list before ordering. You can also change the quantity by changing the number in the corresponding box. This kit is flexible, adaptable to your needs.
2. Once you click on "Add to cart", the pieces will go into your basket, individually, and not in the form of a single product / kit. This is perfectly normal.
Warning: Last items in stock!
Availability date:
Informations
All our packages are conditioned and adapted to the delivery of carriers.
Payments
We offer several payment methods.

1) Payment in cash and by bancontact terminal (only for store withdrawals)

2) Payment by bank transfer.

3) ING Home'Pay (for ING clients)

4) Secure payment via Multisafepay (bancontact, Maestro, Visa, Mastercard, ...)

Learn more